Les Cousins Dangereux - Jacks (TLWS012)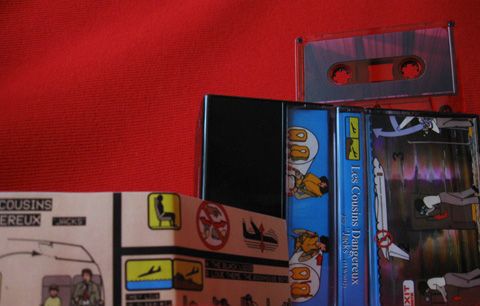 Les Cousins Dangereux "Jacks" c27 (TLWS012)

TLWS is proud to present Les Cousins Dangereux's ambient-electronic cassette debut, "Jacks". Quite a departure from his first LP, "All Sprinkles", "Jacks" is Tim Thornton's love letter to David Lynch's Twin Peaks, while managing to build and conceptualize his own stand-alone, personal release. The Twin Peaks related track titles perfectly match the duality of LCD's procedure and final product. The dread of a nightmare that you will never awaken from, and the serenity of Love Theme. Side A's digital crunch-time beats, and the analog explorations of distance in side B. "Jacks" forces you to look into a mirror and laugh in the face of your doppelganger.

Limited to 30 copies. Full colour J-cards and inserts, Lynch red curtain cassette shells.
SOLD OUT! Try Tomentosa Records!