They Live We Distro: Video Nasties - Amore e Rabbia (AGF7)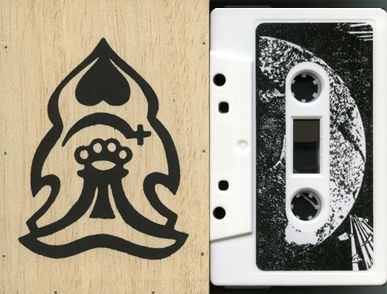 Last night I came home to a beautiful glowing box from A Giant Fern. The Video Nasties cassettes have arrived! And a whole bunch of awesome pins as well (I'm basically draped in them at this very moment, but they're yours with an order). The wooden cases are simply to die for, and the jewel cases perfectly capture the darkness and cynicism of the cassette.
Order your copy here! International orders may want to save on shipping and get their copy of AGF.